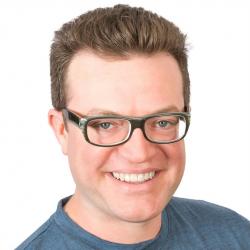 Dan joined CivicActions as an engineer in 2015, serving as front and backend developer with a passion for open source software. He is a Drupal generalist since 2008 and agile evangelist who is driven to make things work more efficiently. His love for learning new technologies keeps him on the watch for tools that make things work better.
Before joining CivicActions, Dan served as product owner for National Public Radio's Core Publisher Drupal multisite. This facilitates member stations' ability to share digital content throughout the network the same way they share audio content. Dan was also instrumental in building a Site Factory for Harvard Medical School (HMS) departments and laboratories. He pioneered the adoption of Agile processes for his team at HMS, still used there as an indispensable tool for successful projects.
Dan holds a BM in classical guitar from John Hopkins University and enjoys playing a multidimensional array of plucked string and percussion instruments. Outside of work, Dan is a proponent of environmental sustainability and enthusiastic disc golfer. He also enjoys local food with his family in the mountains of Western North Carolina.
Dan has been an organizer for Drupal Camp Asheville.