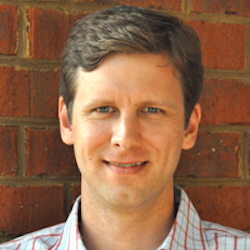 ason has six years of experience working with Drupal as a site architect and builder, themer and developer. His passion for Drupal has led him to become increasingly involved within the Drupal community as a co-organizer of Drupalcamp New Orleans and as a guest presenter at monthly Louisiana Drupal user meetups
Throughout his career as a developer, Jason has been involved with Drupal implementations involving content migrations, publication workflows, responsive designs and e-commerce solutions. Jason first dove into Drupal 6 in 2009 when he helped direct a website redesign at Audubon Nature Institute. Following the launch of the Drupal site, he continued to work with the platform as a site builder and architect, and managed vendor contracts to complete iterative site improvements. Jason now focuses on integrating Drupal with marketing automation providers and SalesForce. He has a real passion for partnering with businesses to see them succeed.
When he's not working with the Mediacurrent team, you can find Jason spending time with his family, sailing on Lake Pontchartrain or gardening in the yard.