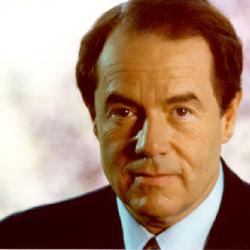 Joe is the CEO and Founder of TECHBOOTCAMPS, an intense 8-week Drupal Web Developer venue that takes students from beginners to employable Drupal Developers.    Joe's background includes many senior roles in and around enterprise education:  
CEO/President/Board Roles:                                                           
Founder & CEO of TECHBOOTCAMPS
CEO for Interwise (now AT&T Connect)                                                  
Chairman of KnowledgePlanet (now Mzinga)                                          
CEO of Productivity Point International  
Interim President for ESource Corporation                                              
Chief Learning Officer/Senior Learning Executive Roles:               
EVP and CTLO for Countrywide Financial Corporation                          
VP Worldwide Education for PeopleSoft (now Oracle)                           
VP Americas Education for Oracle
Editor-at-Large for Elearning! and Government Elearning! Magazines  
Joe has also served as a board member for The Wellness Community Valley/Ventura and is the Co-Founder and Chairman of The Orphan Foundation – both 501(c)3 non-profit organizations.
Video link to quick bio sketch: http://vimeo.com/58938131.