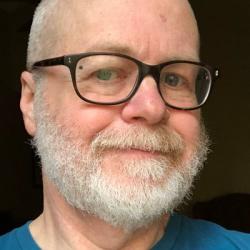 Oak Ridge National Laboratory
Jim began learning about Drupal during the Paleolithic era (Drupal 4.5). After several years of building sites as a freelancer and in side projects to his day job, he became a full-time Drupal developer in 2013. Today he is a member of a team of Drupal developers at Oak Ridge National Laboratory. 
Jim has presented sessions at several Drupal camps on a variety of subjects, including Drupal 8 theming, front-end performance, responsive images, Barracuda-Octopus-Aegir for hosting Drupal sites, Panels, and Twitter. 
In his spare time Jim serves as head brewer and chief keg washer at Smith Basement Brewing Company. He completed a successful thru-hike of the Applachian Trail in 2017 and is planning to thru-hike the Pacific Crest Trail in 2019. His hiking blog can be found at hikewithgravity.com.
Jim resides in Oak Ridge, Tenn. with his wife, Kim.